The Dock - 1in
Regular price
Sale price
$90.00 USD
Unit price
per
Sale
Sold out
The Dock for 5/8 racks can be found here.
Introducing The Dock by Darko Lifting. Designed with ingenuity and precision, The Dock is a custom gusset that opens up a world of possibilities, allowing you to mount an array of accessories.
With The Dock, we're giving you the power to transform your power rack into a fully-customizable, space-saving marvel. Say goodbye to clutter and limited storage options; The Dock is the ultimate solution for organizing your gym equipment efficiently.
At launch, The Dock has two options available - the J-Anchor and Double J-Anchor. These specially crafted anchors provide the ideal resting place for your barbells, ensuring they are always within arm's reach whenever you need them. No more leaning bars against the walls or leaving them lying on the floor. 
But that's just the beginning - The Dock was designed with modularity in mind. We envision a world where you can personalize your power rack with a vast array of attachments, catering to your unique fitness goals. 
Ships in 3-4 weeks.
Specifications:
Designed, fabricated and assembled in the USA.
Compatible with most 1" Power racks
Available in black and stainless steel
0.1875" thick Steel
Optional rack upright liner

Mounting bolts are zinc plated
Height: 8"
Width: 4.5"
Always exercise caution when storing or retrieving barbells from The Dock. Darko Lifting recommends only using The Dock on 6-post racks or racks that are bolted to the ground. 

Darko Lifting is not responsible for any injury caused by improper use of The Dock and by purchasing you are agreeing that Darko Lifting is not liable in any way for any personal injury or injury caused by use of The Dock.
Share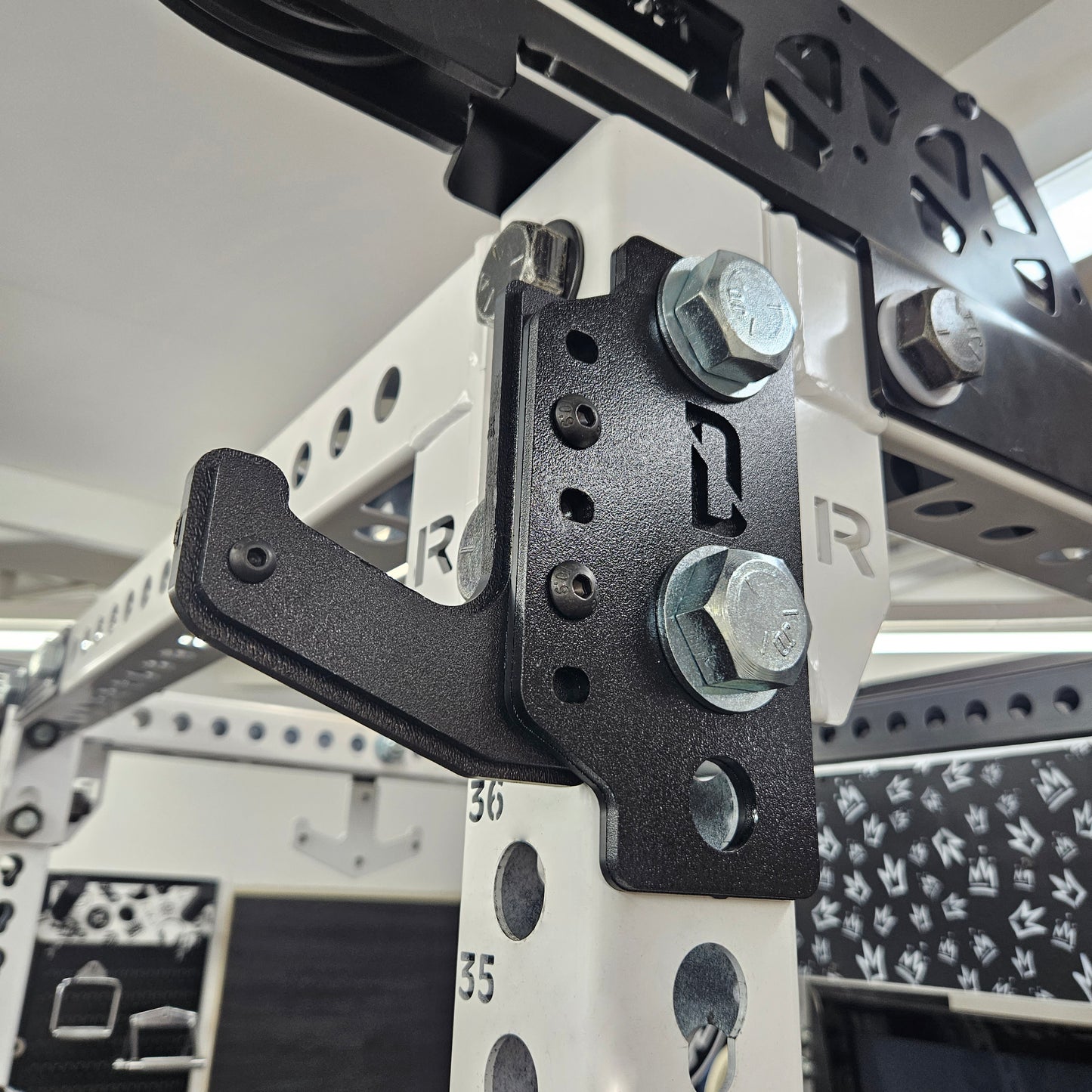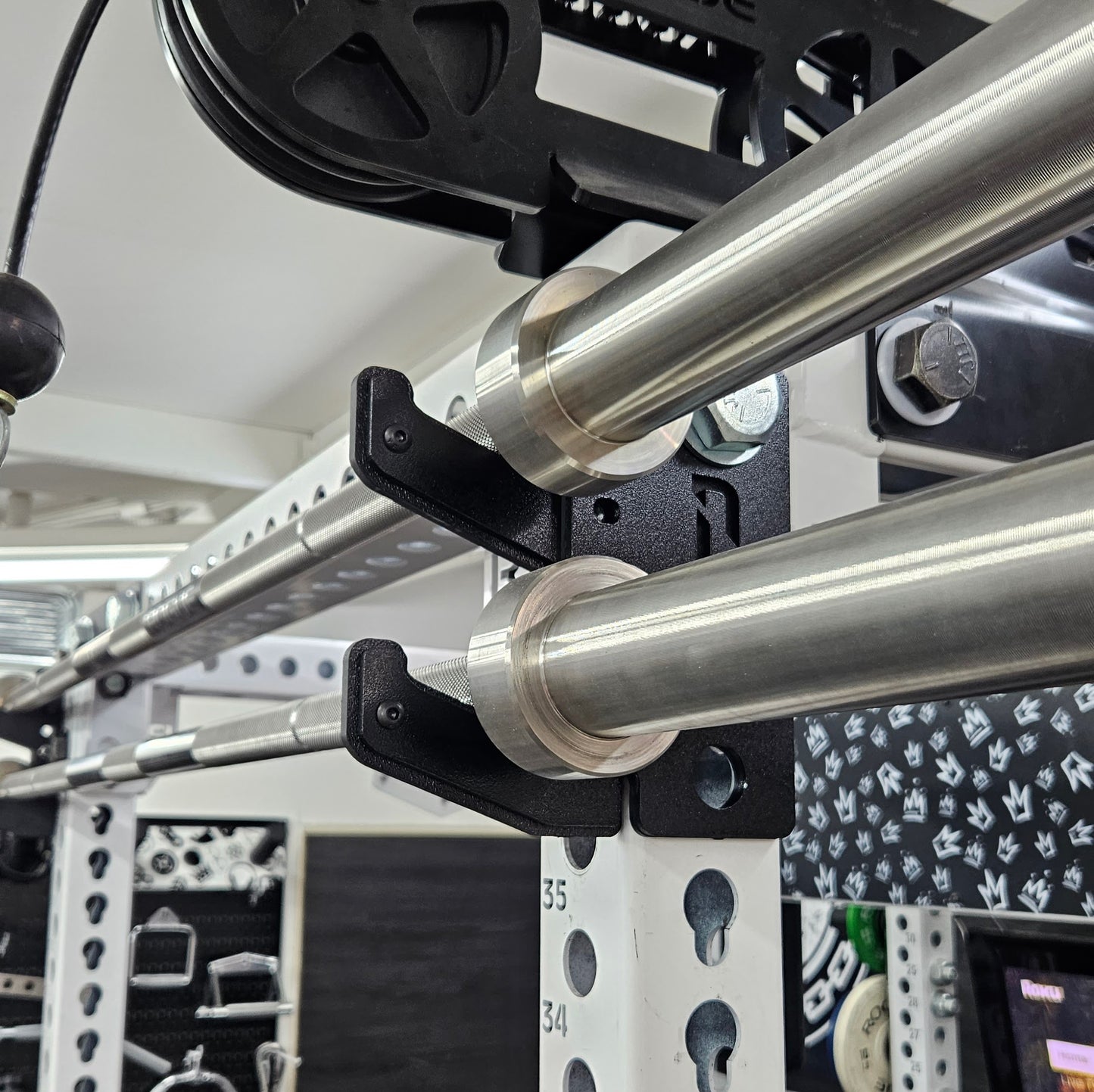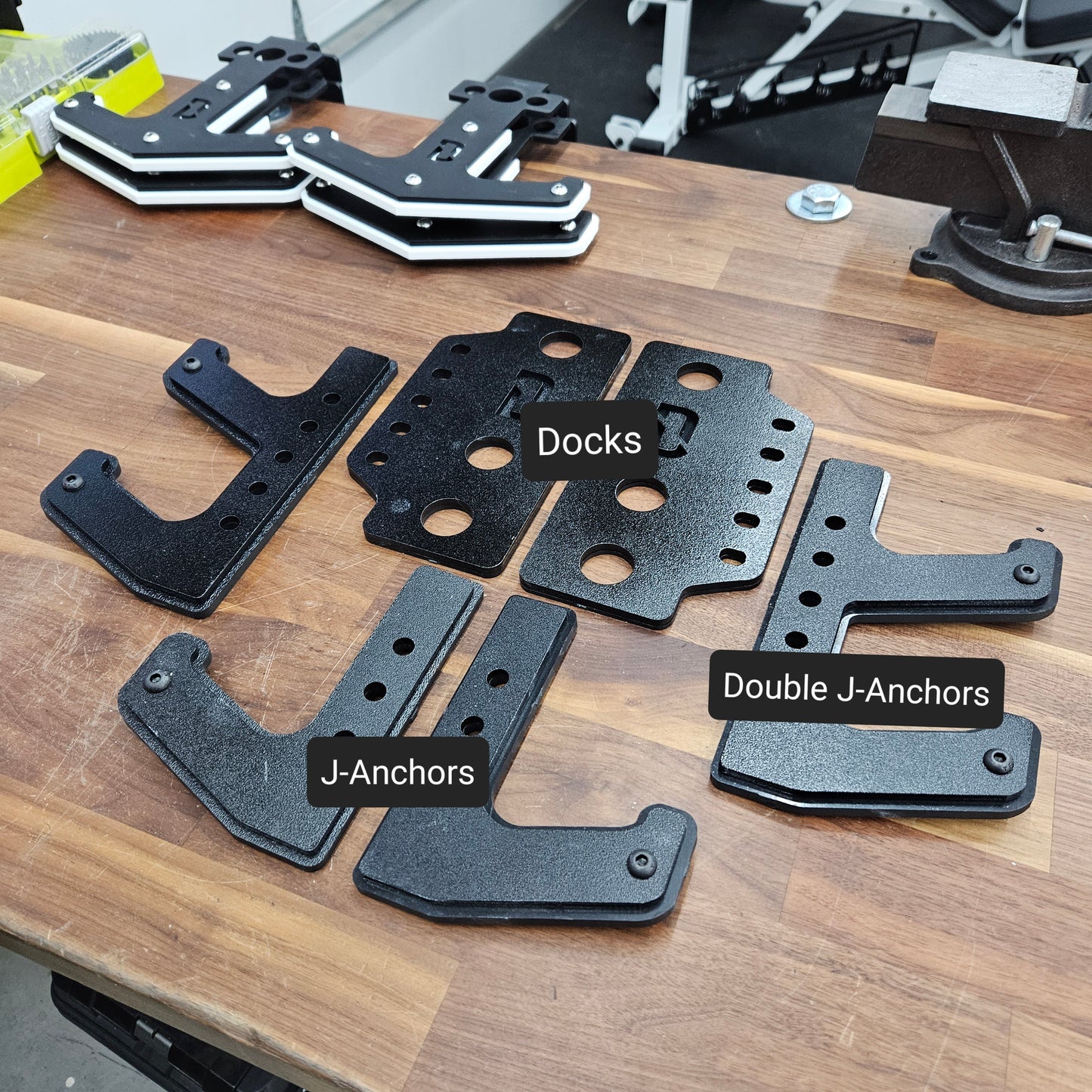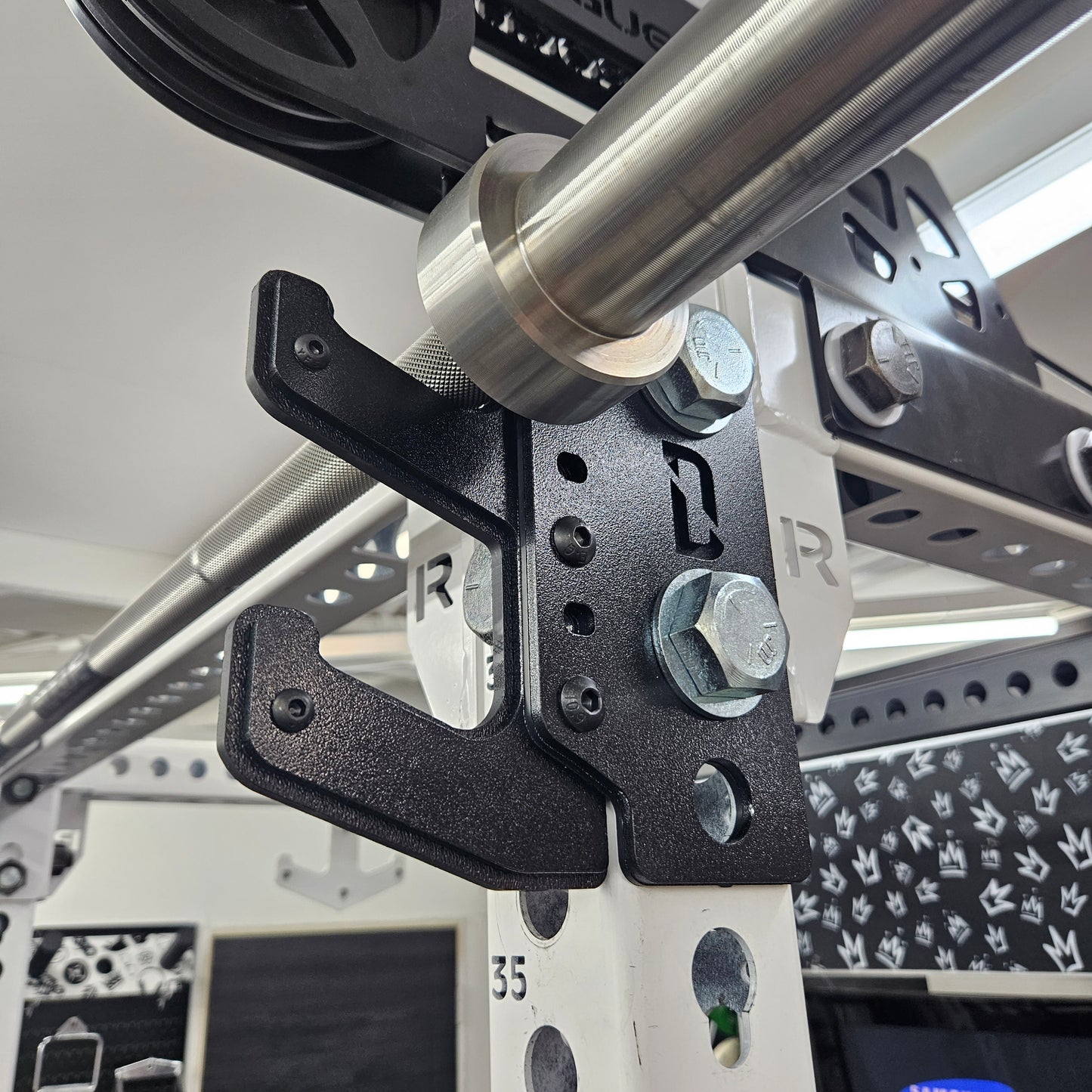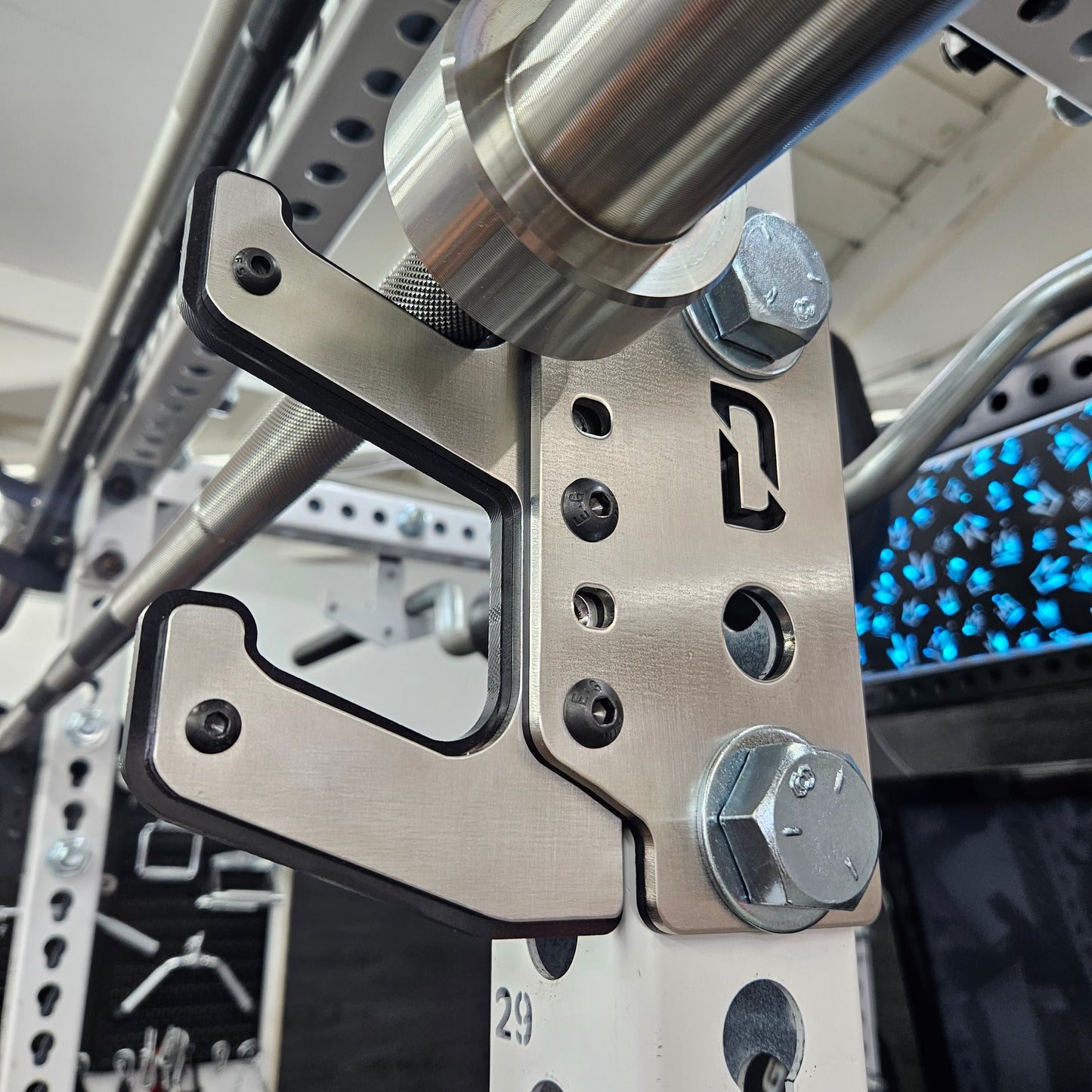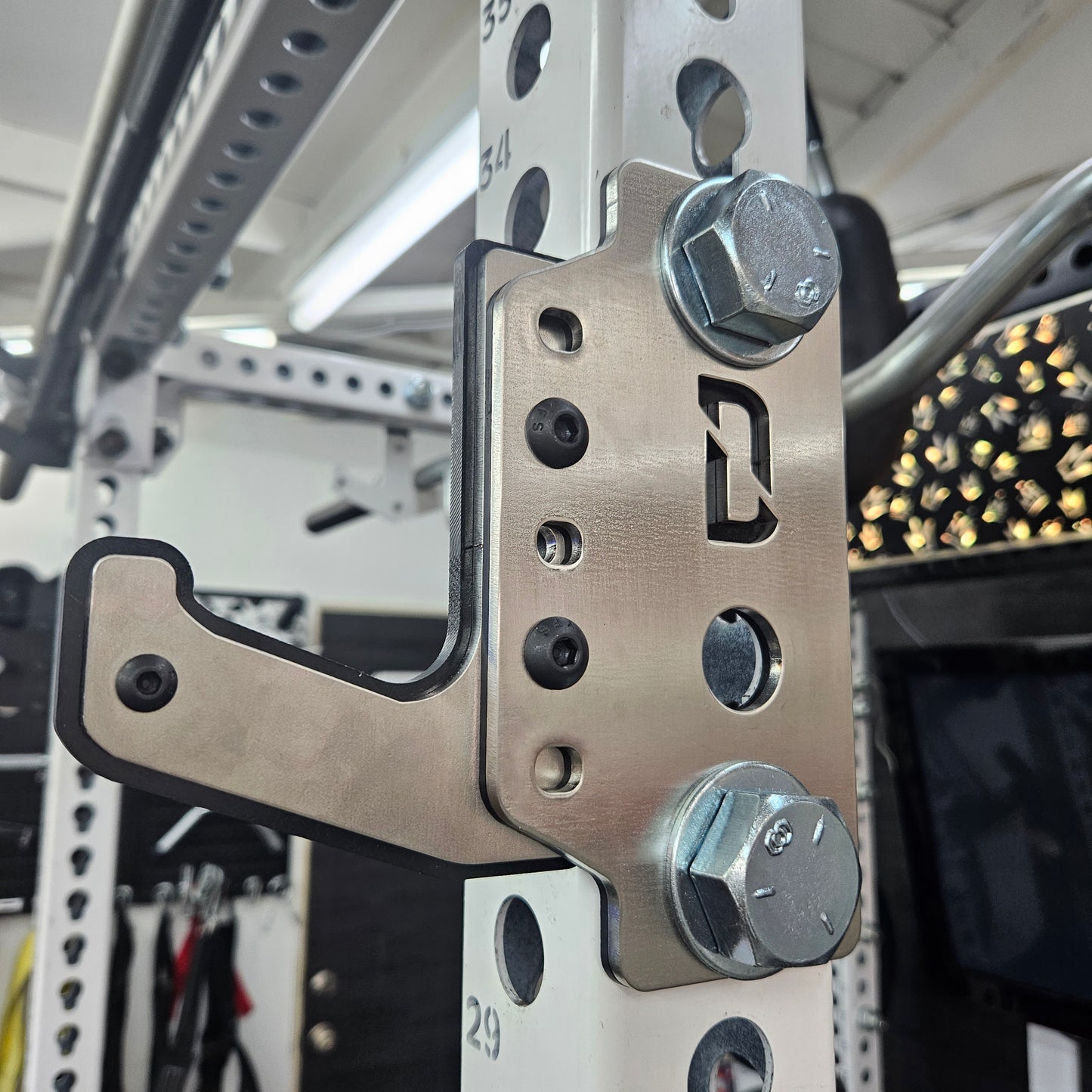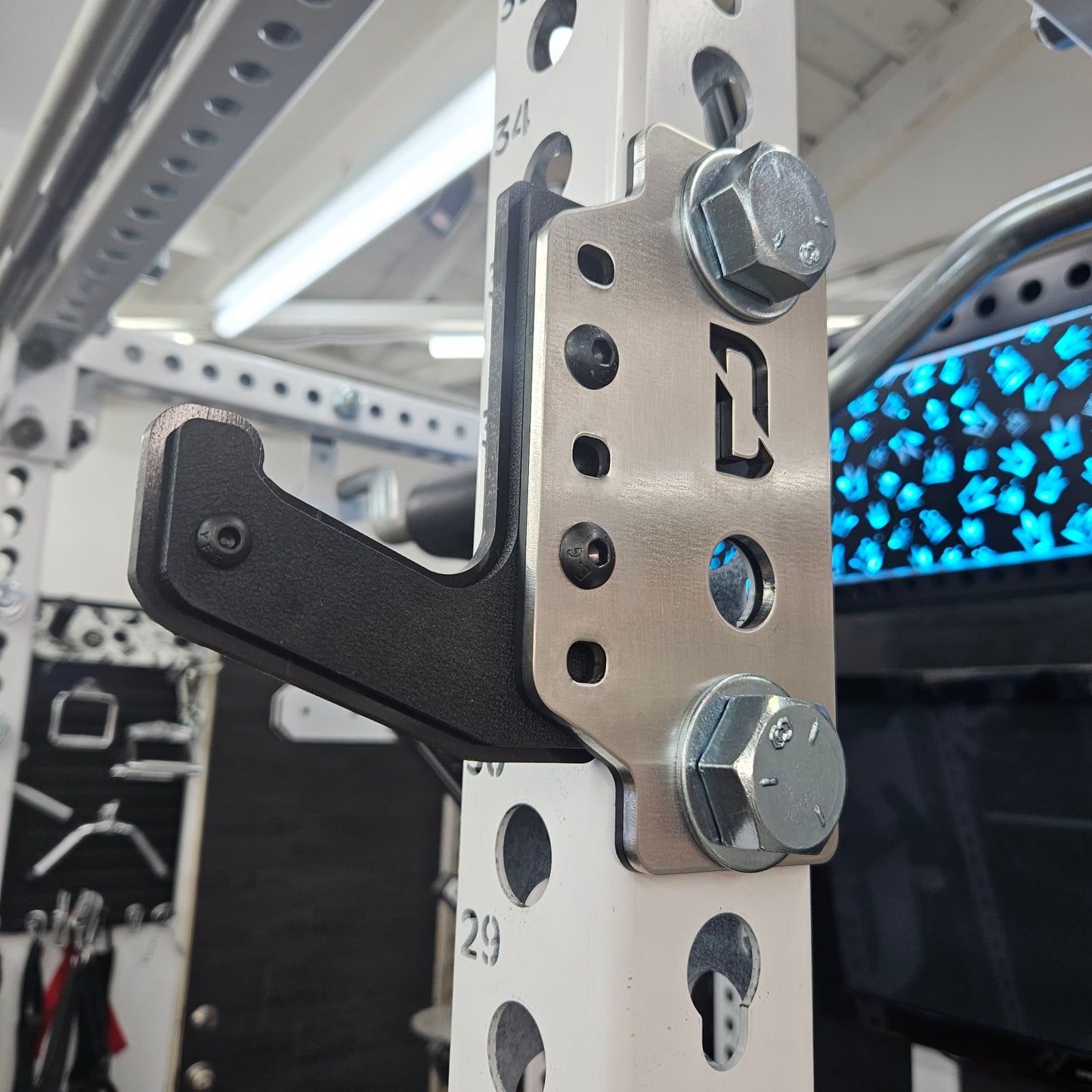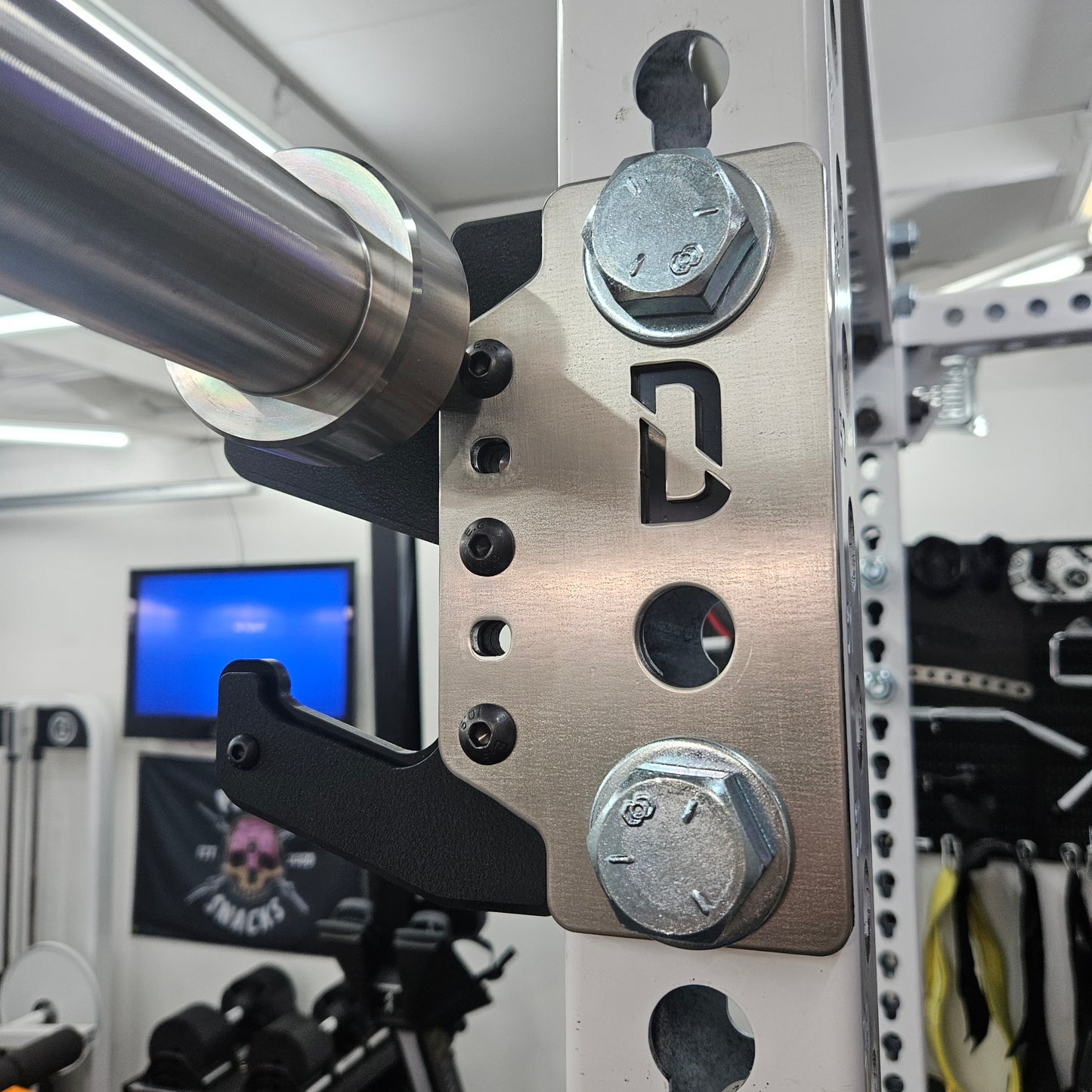 Another high quality product from DARKO!
Built and designed w/ the same quality and care as the Anchor, Longy and now the Dock. Fits great on my Rogue Monster and allows me to store 2 bars, but takes up less space than a Rogue J-cup.
Built To Last/Looks Great. Does exactly what it was built for and looks good. Highly recommend.
Great Barbell storage
I have a Rep Fitness PR 5000 (80") rack. I bought the Dock as opposed to the Anchor because I have 30" inside the rack. I think the Anchor is good for 41" racks, anything smaller get the dock. The single Dock for 80" rack works well. Double dock I feel would not work for me as I'd possible walk into the lower stored Barbell. This product is well built and looks great on the rack. One thing I would like to get is some UHMW plastic to cover the bottom of the crossmembers so that I don't accidentally hit it with the Barbell when putting the Barbell up for storage.
Barbell Storage Perfection
I had the rogue 3 tier gun rack barbell storage, it took up so much space on the uprights. I swapped it out for The Doc, it doesn't take up half the space. And you can mount it a bit higher as well. Fit and finish were great. Thanks!