The Double Decker Barbell Anchor
Regular price
$150.00 USD
Regular price
Sale price
$150.00 USD
Unit price
per
Sale
Sold out
Taking barbell storage to a whole new, new level, The Double Decker Barbell Anchor is a unique mount designed to maximize storage space and minimize the hassle of moving barbells in and out of your power rack. 
The ability to top mount The Double Decker Barbell Anchor to your power rack allows you to store your most used barbells, regular and specialty, in your rack but out of the way. 

Sold as a pair.
The Double Decker Barbell Anchor is assembled by hand in Mission Viejo, CA USA. 
Ships in 1-2 weeks.
Specifications:
Designed, fabricated and assembled in the USA.
Compatible with most 5/8" and 1" Power racks
Black matte powder coat
Stores 4 barbells*
0.25" thick Steel
Protective .25" ABS barbell liner
Mounting bolts are zinc plated

Height: 13.5" 
Width: 8.3"
Always exercise caution when storing or retrieving barbells from The Double Decker Barbell Anchor. Darko Lifting recommends only using The Double Decker Barbell Anchor on 6-post racks or racks that are bolted to the ground. 
Darko Lifting is not responsible for any injury caused by improper use of The Double Decker Barbell Anchor and by purchasing you are agreeing that Darko Lifting is not liable in any way for any personal injury or injury caused by use of The Double Decker Barbell Anchor.
* Storing multiple barbells is dependent on the size and shape of a barbell..
Share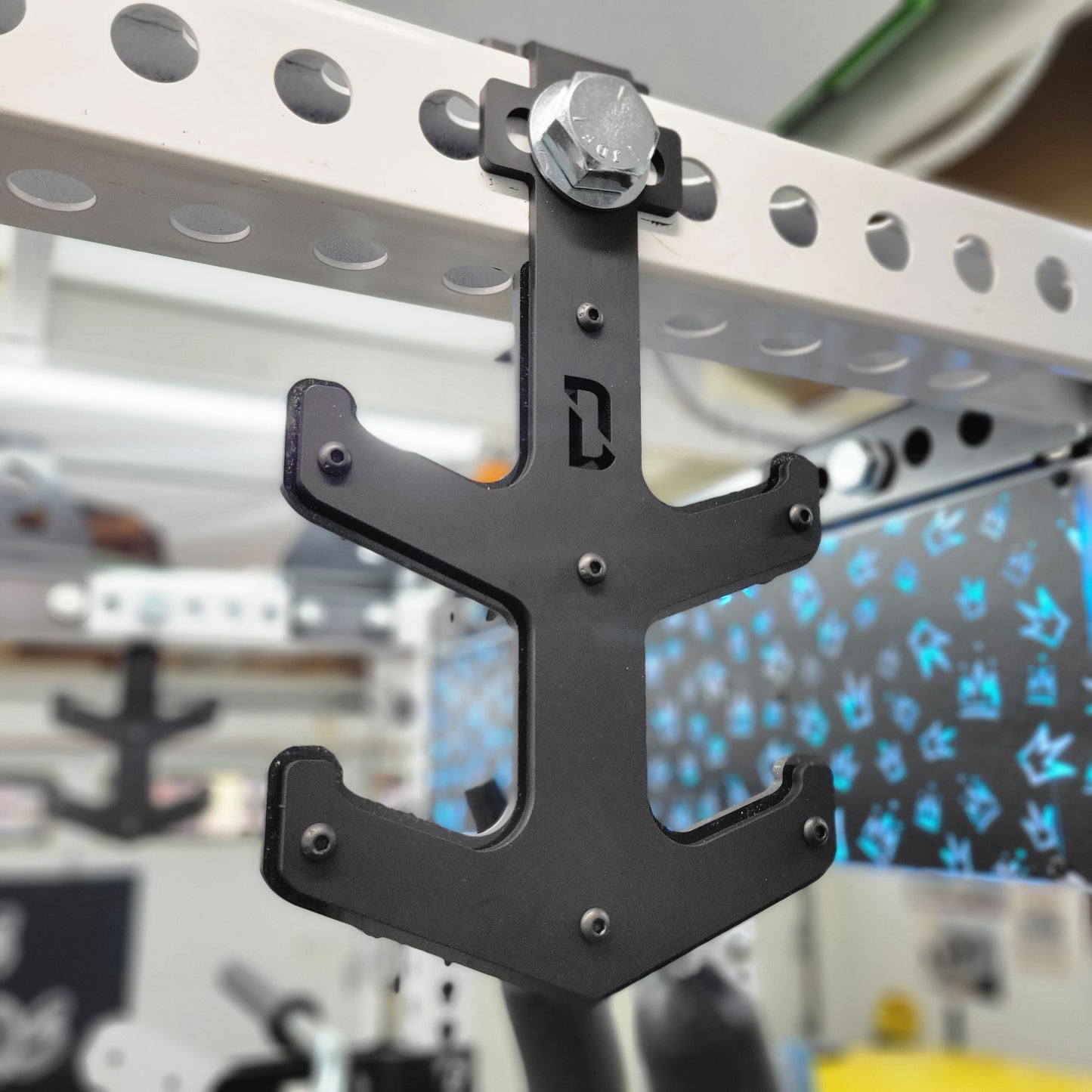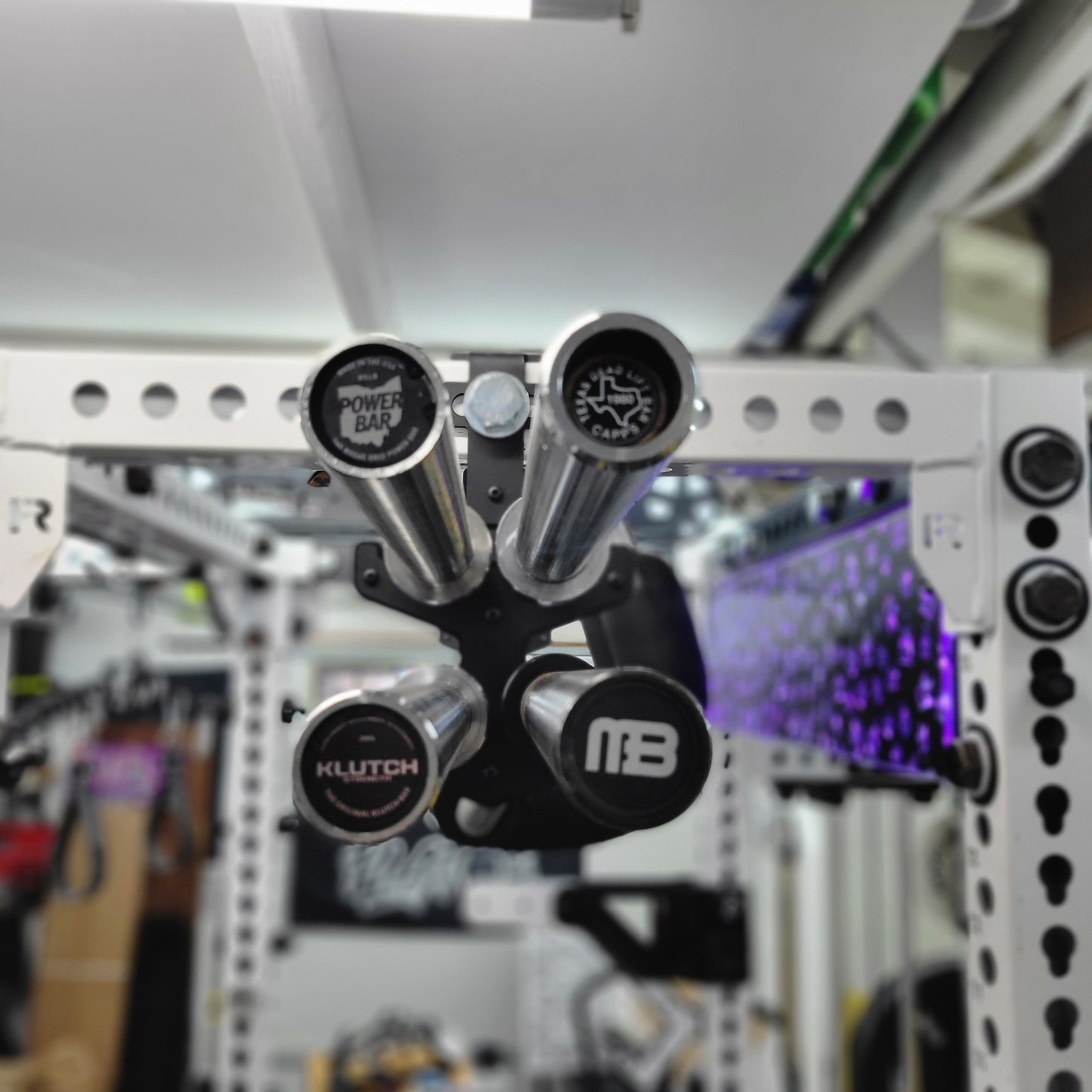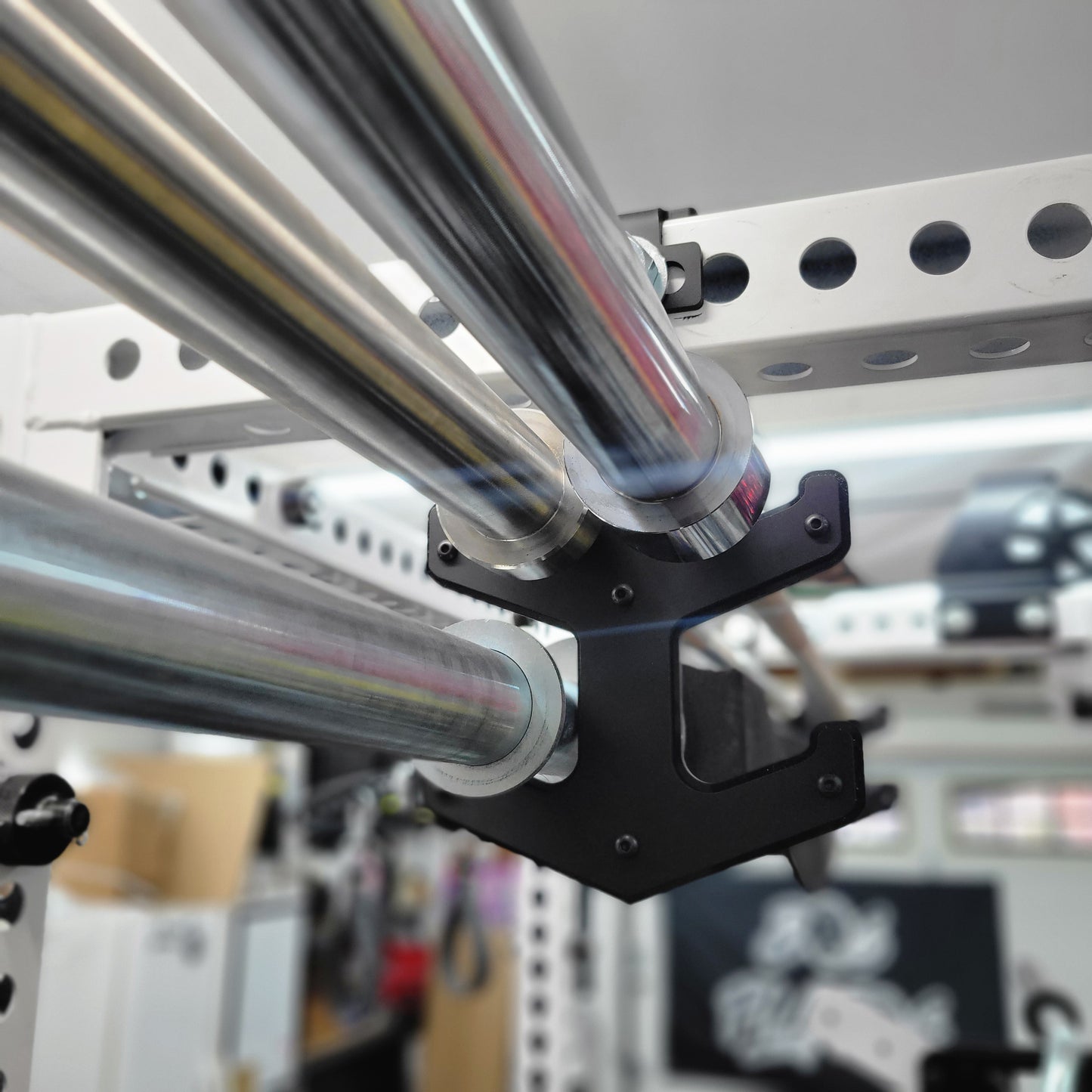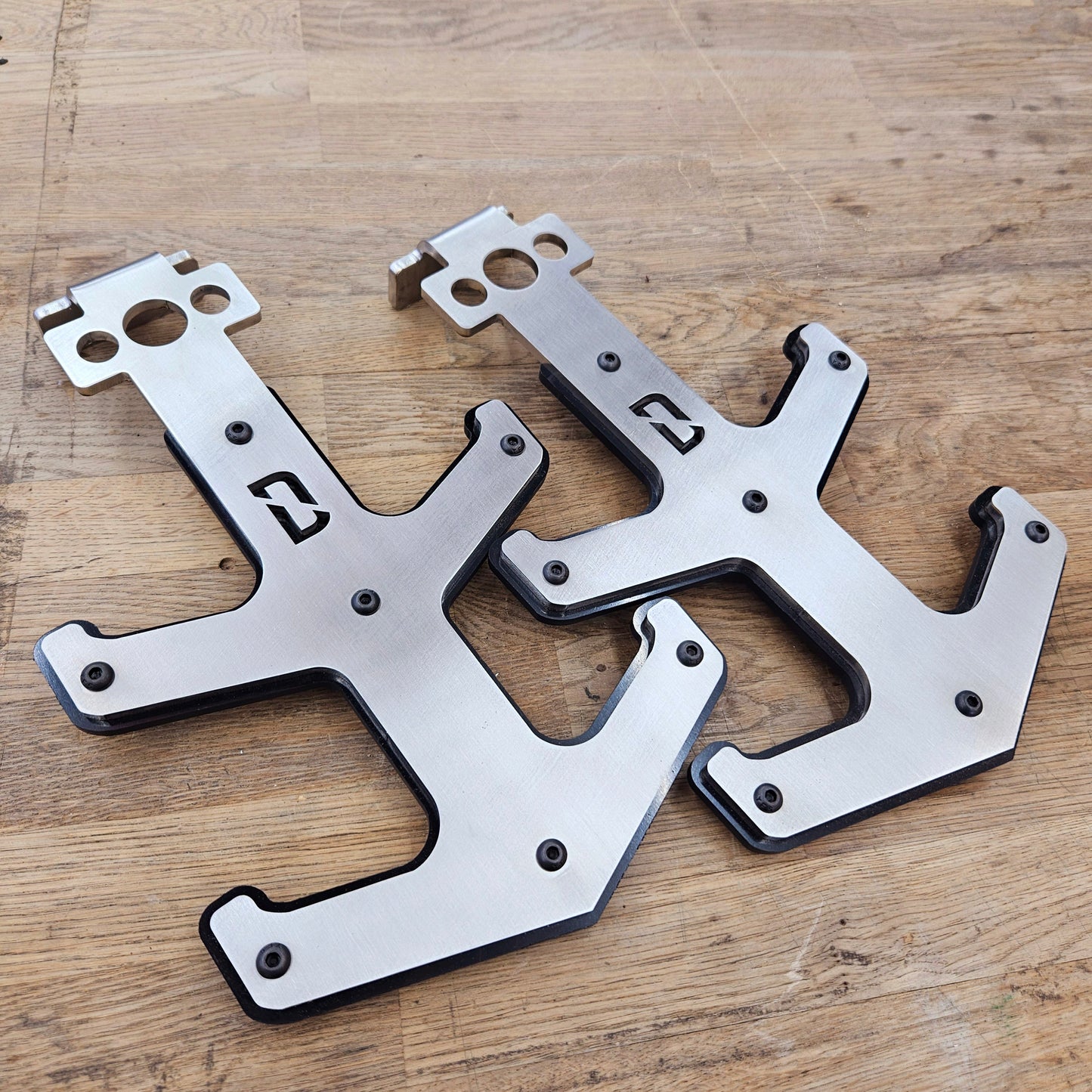 Purchased 5 sets of barbell anchors
Seller is great to deal with, quick to respond to emails and very helpful. I have 3 sets of the single barbell anchors and 2 sets of the double decker barbell anchors between my Force USA MyRack and REP PR-4000. Depending on your setup, you can store a lot of bars overhead with these. The MyRack sits lower so I would only use a single barbell anchor to prevent knocking your head on the bars while inside the power rack but on the 4000 I have the 93" uprights so you can easily use the double decker and store a lot of bars. For me I have a log bar and trap bar stored overhead with a double decker. A single barbell holder for the oversize bars would not work properly because there was not enough clearance from the barbell storage location and the rack but the double decker fixes that issue since you can mount the bars a bit lower.
Unfortunately I bought all these prior to the release of new color options so I missed out on that sweet upgrade but the product itself is solid, well built and I highly recommend it.
I have these on both a 3x3 and 2.4x2.4 frame so they can be used on different size racks with no issues.
Look forward to future purchases and new inventive products from this company.
Amazing!
I had already purchased the single version and this just goes above and beyond! Also my wife was a bit too short to reach the bars from the top hooks but now there is a specific spot for her bar and now she can reach it!
Double The Darko
The double decker is a game changer, allows you to keep your favorite specialty bars in the rack, but up and out of the way while you lift. Allows me to quickly switch out each bar when switching between lifts. Well done Darko!
My husband absolutely loved these for his birthday! They are amazing storage for his barbells and clear up so much space so that I'm not tripping over them! Definitely recommend!
Just buy everything from this guy.
If you can, buy everything from this guy. Then if you're really able to do so—but everything from this guy again.
-Realbuttery