The Dock - 5/8in
Regular price
Sale price
$90.00 USD
Unit price
per
Sale
Sold out
The Dock for 1in racks can be found here.

Introducing The Dock by Darko Lifting. Designed with ingenuity and precision, The Dock is a custom gusset that opens up a world of possibilities, allowing you to mount an array of accessories.
With The Dock, we're giving you the power to transform your power rack into a fully-customizable, space-saving marvel. Say goodbye to clutter and limited storage options; The Dock is the ultimate solution for organizing your gym equipment efficiently.
At launch, The Dock has two options available - the J-Anchor and Double J-Anchor. These specially crafted anchors provide the ideal resting place for your barbells, ensuring they are always within arm's reach whenever you need them. No more leaning bars against the walls or leaving them lying on the floor. 
But that's just the beginning - The Dock was designed with modularity in mind. We envision a world where you can personalize your power rack with a vast array of attachments, catering to your unique fitness goals. 
Ships in 3-4 weeks.
Specifications:
Designed, fabricated and assembled in the USA.
Compatible with most 5/8" Power racks
Available in black and stainless steel
0.1875" thick Steel
Optional rack upright liner

Mounting bolts are zinc plated
Height: 8"
Width: 4.5"
Always exercise caution when storing or retrieving barbells from The Dock. Darko Lifting recommends only using The Dock on 6-post racks or racks that are bolted to the ground. 

Darko Lifting is not responsible for any injury caused by improper use of The Dock and by purchasing you are agreeing that Darko Lifting is not liable in any way for any personal injury or injury caused by use of The Dock.
Share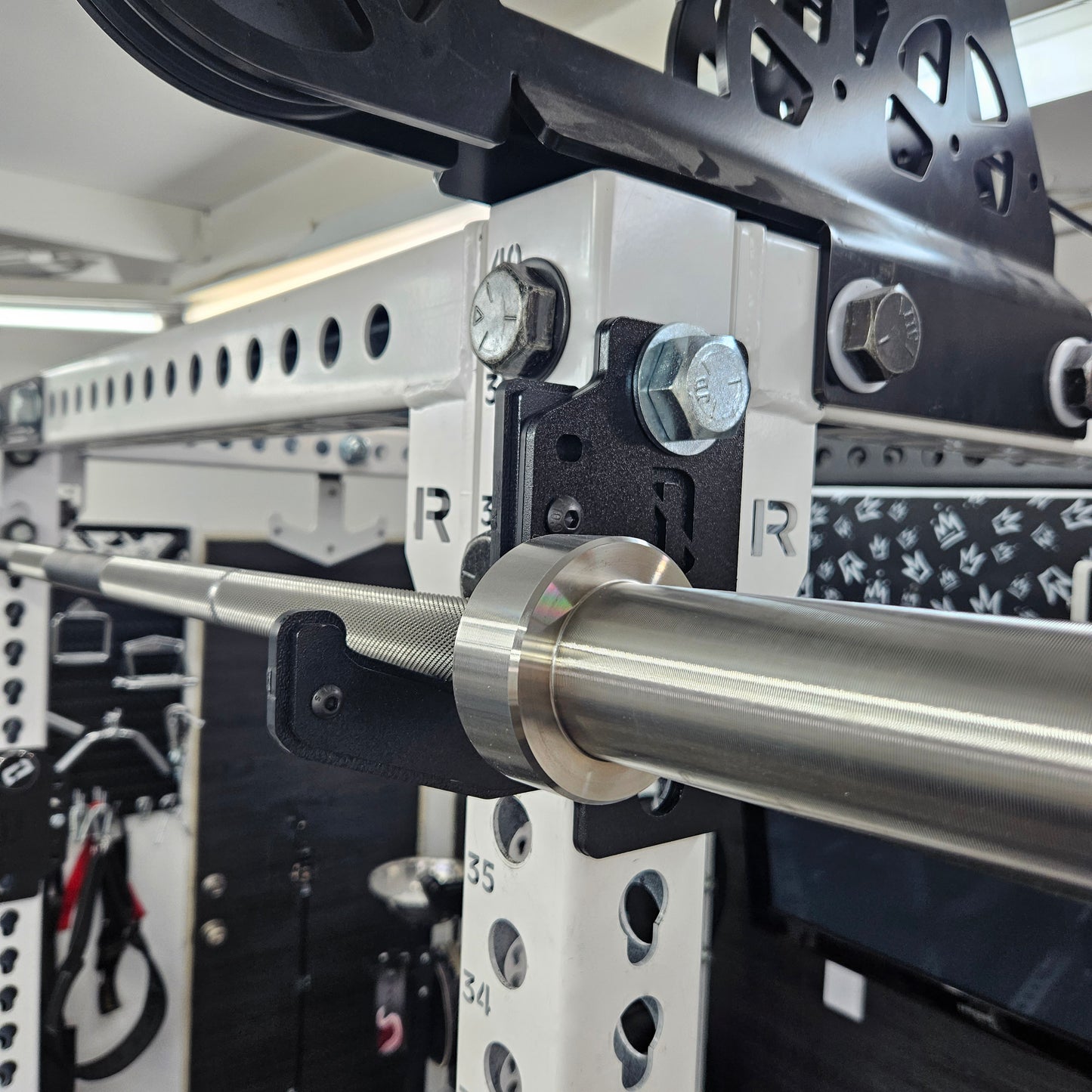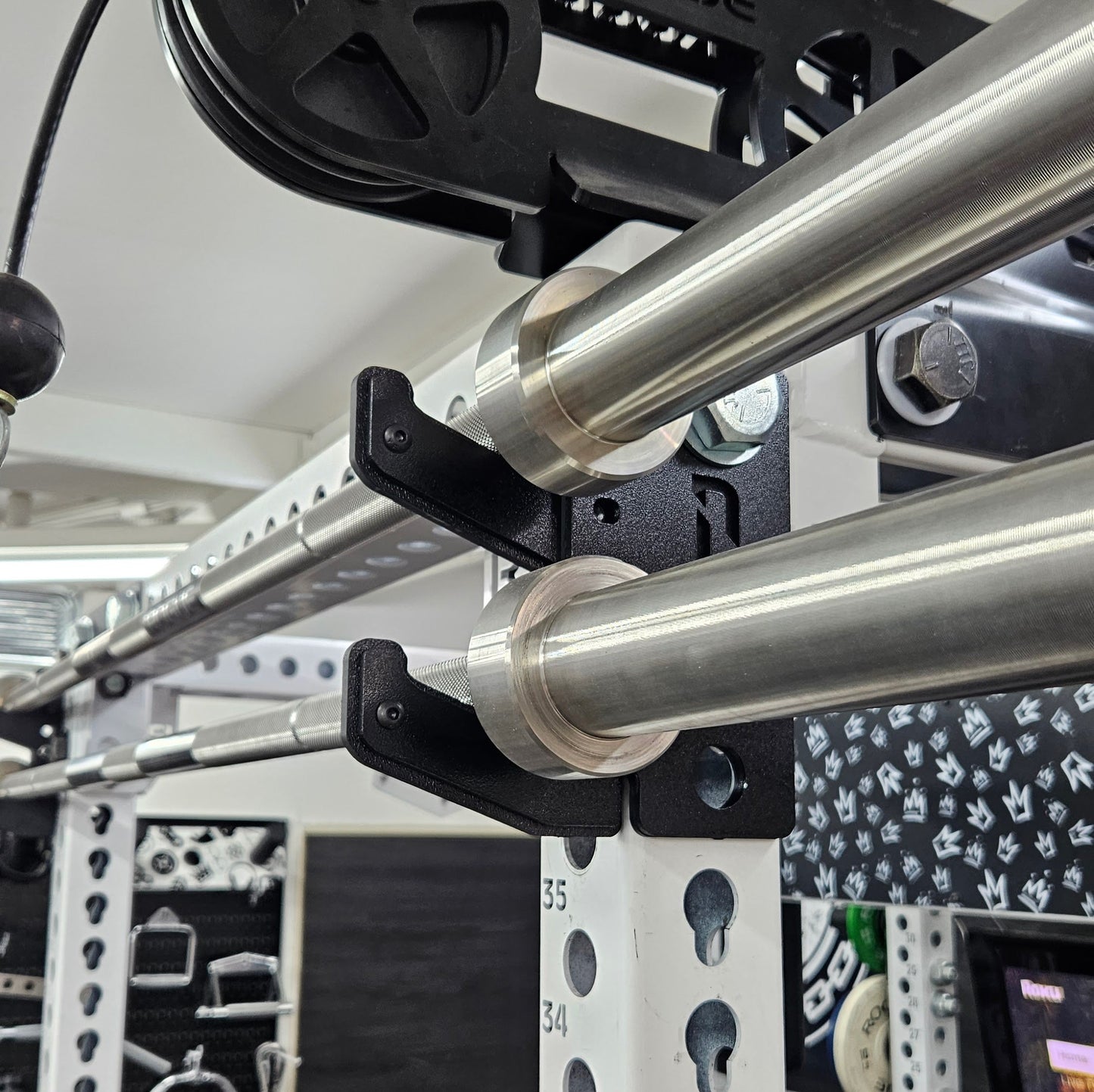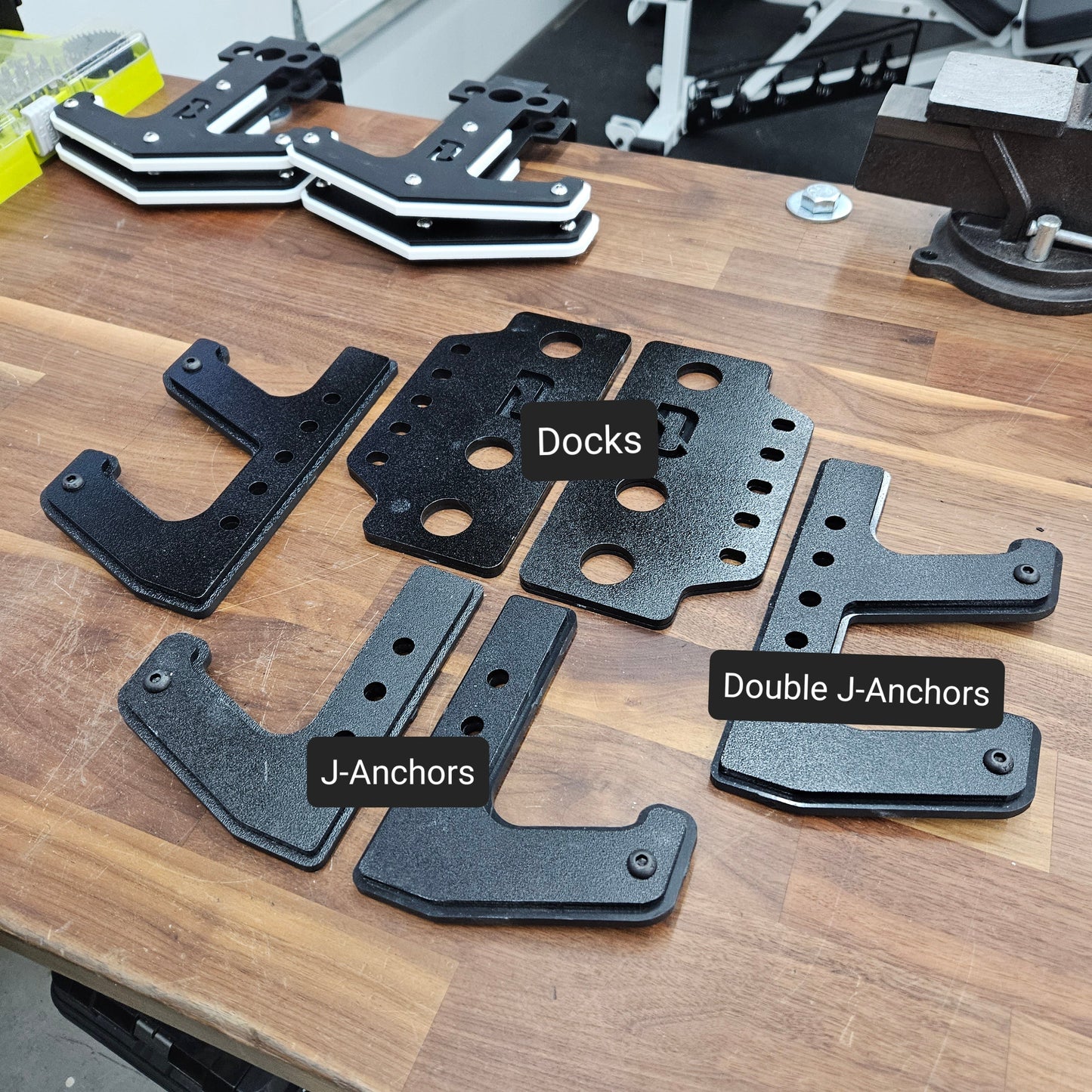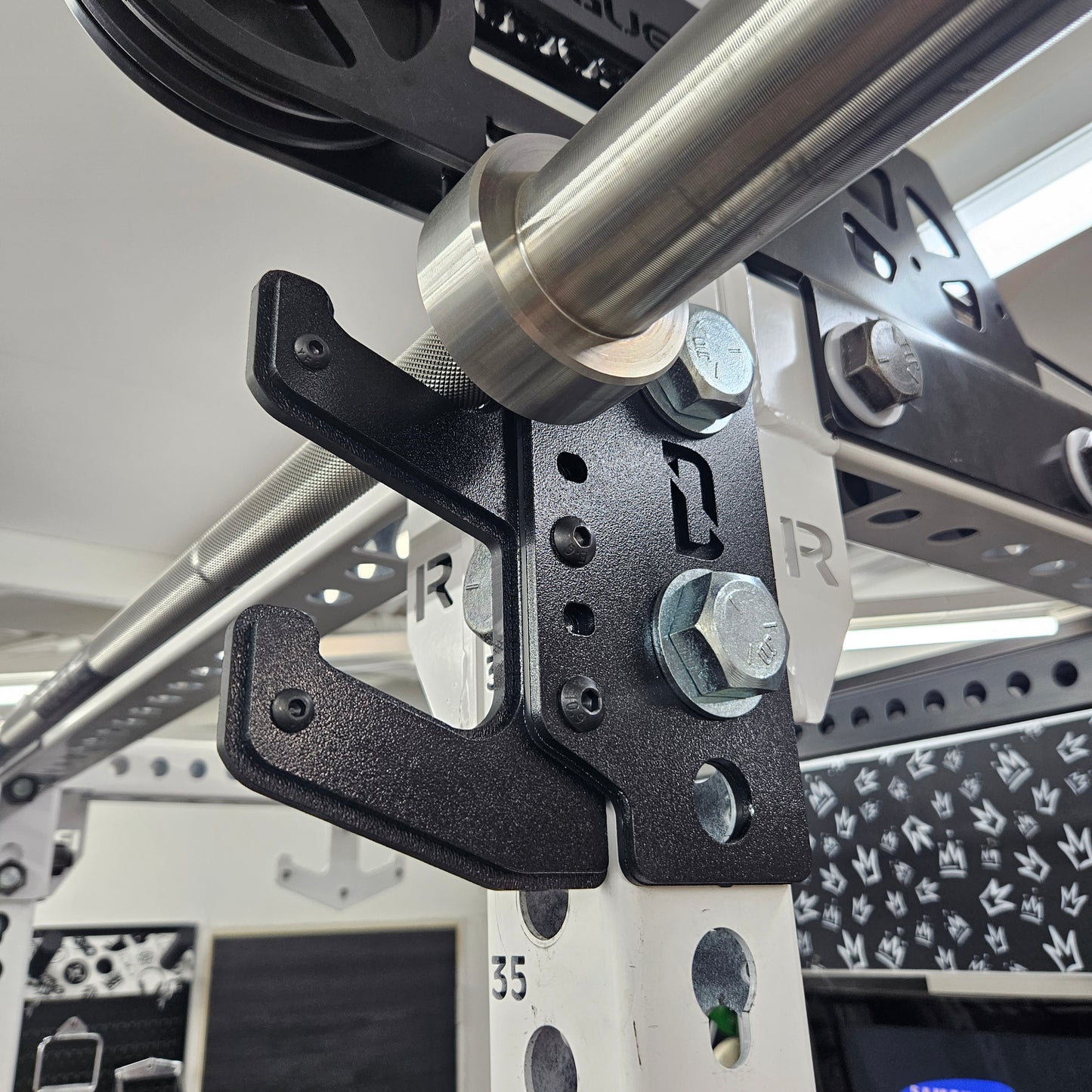 Takes up less space than what I was using before which was a standard j-cup. And it holds 2 bars. Highly recommend.
Great bar storage option
Love The Dock! While I wasn't able to mount it as high as I wanted to, the 'footing' of the upper crossmember was in the way, I was able to mount the dock high enough to be out of the way on most movements. I think it is the perfect spot to hold my squat bar and power bar when not in use. Gets them up out of the way, but they are easily accessible when I need them.
Awesome storage solution
Didn't have much room for barbell storage in my garage and as much as I loved the anchor, I have a pulldown attachment on the back of my rack which would have interfered. The dock was the perfect solution. Excellent quality and design. Would highly recommend to anyone looking to store their barbells horizontal.
Premium quality, great barbell storage option.
I got the black dock with liner with double j-cups, and boy, these things are premium. Construction is solid with no visible imperfections. I highly recommend including the liner for a small cushion and upright protection. Best part is that it frees up some much needed floor space vs. a typical 9-bar square storage option. Very excited to see what additions are in development for this thing. I'll definitely be buying another one as soon as I get enough barbells to necessitate it!